The end of the year is close already, but before it ends, I've got a brand new comic for you.
It's called Roadtrip and is available at Renderotica.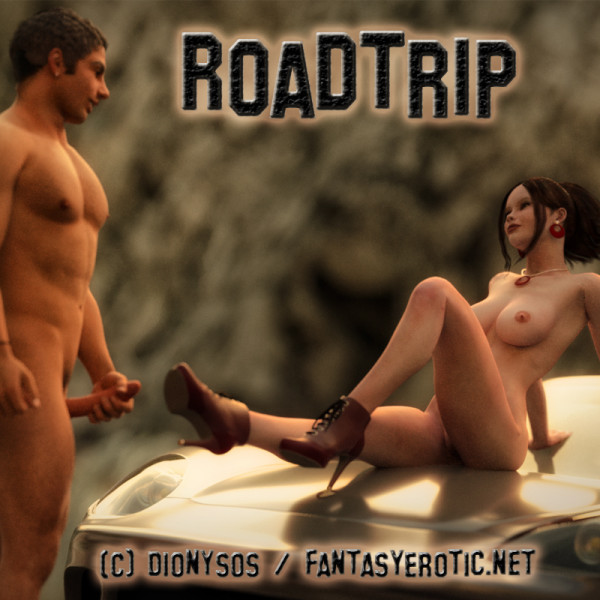 A beautiful young woman is cruising around with her brand new sports car when it suddenly broke down.
However Christy has been lucky as a helpful guy comes along. When she sees him, she not only interested in repairing her car.
And what should I say… the guy won't say no.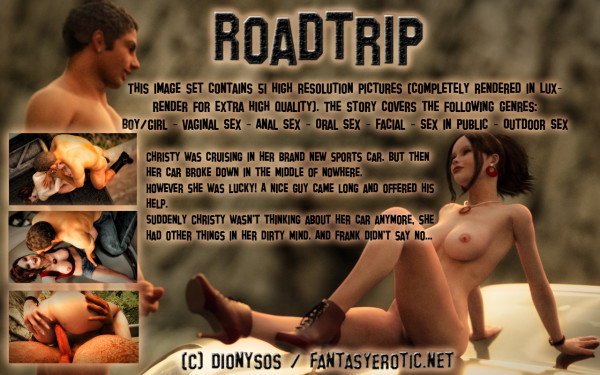 "Roadtrip" is a graphic novel which contains sex scene of the following genres:
male/female
Vaginal Sex
Anal Sex
Oral Sex
Facial
Sex in Public
Outdoor Sex
Number of Images: 51
Image Quality: Very High
Image Size: 1778×1000
Click here to get Roadtrip from Renderotica!