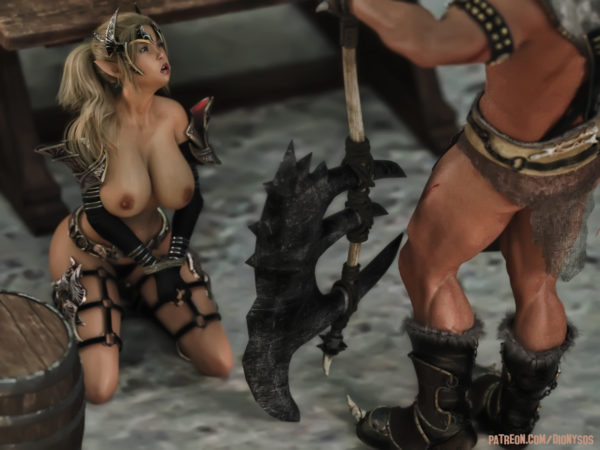 It did not take long and now it happend again!
Our busty elf Mylin has been captured, her hands are bound together and her big breasts are exposed.
Now this big male half orc is standing before her and looking at her.
What will he be thinking about? And what will happen next?