My new product That hurts! is available on Renderotica!
You get 28 great bdsm marks that you can use on your pictures. You can put them on the rendered picture, your texture before rendering or even on a "normal" image.
This will make your BDSM themed pictures even more realistic!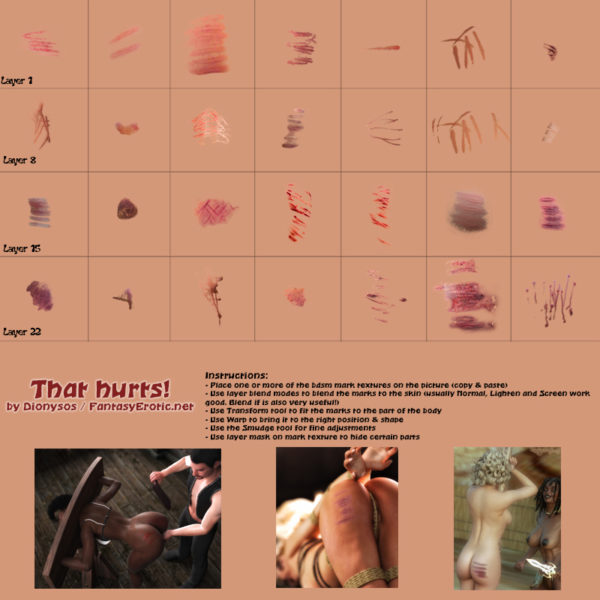 All you have to do is to blend the bdsm marks with the image using some tools in Photoshop.
Layer blend modes helps to blend the bdsm marks to the skin (usually Normal, Lighten and Screen work good)
Transform tool helpts to fit the bdsm marks to the part of the body
Warp is useful to bring it to the right position & shape
Smudge tool is great for fine adjustments
Layer mask on bdsm marks texture is great to hide certain parts
Opacity setting is ideal to blend the bdsm marks with your picture
These pictures are some examples, what's possible with That hurts!