Here's another one for my on/off clothes series.
I've got a picture of my space warrior girl for you.
Yes, I know, she's not completely without clothes, but it would fuck up the look of her.
So I decided to let some pieces of her uniform on her.
However these don't hide too much of her 😉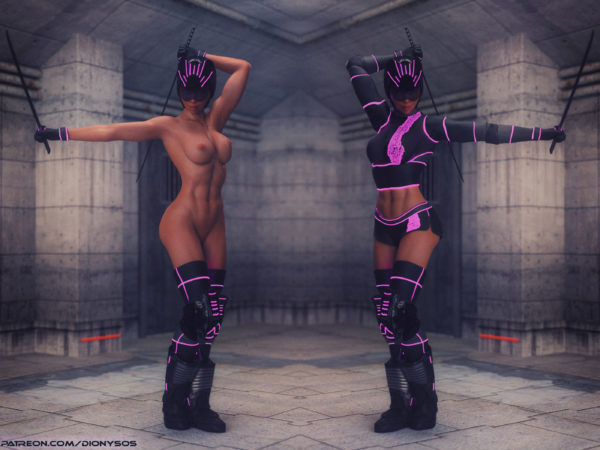 Does it make sense to ask, which one you like more?