I've created a bundle with 100 high resolution images of my busty elvish slave Nia.
It contains all the images from
Elf Nia – Blowjob Training (46 images in 2560×1920)
Elf Nia – Slave Poses (28 images in 4K 4096×3072)
Elf Nia – Bondage Sex (26 images in 2400×3200 + 1 wallpaper)
You get a lot of hot images with Nia!
If you are already a fan of Nia this bundle is perfect for you!
If you don't know her yet, you will love her when seeing the images!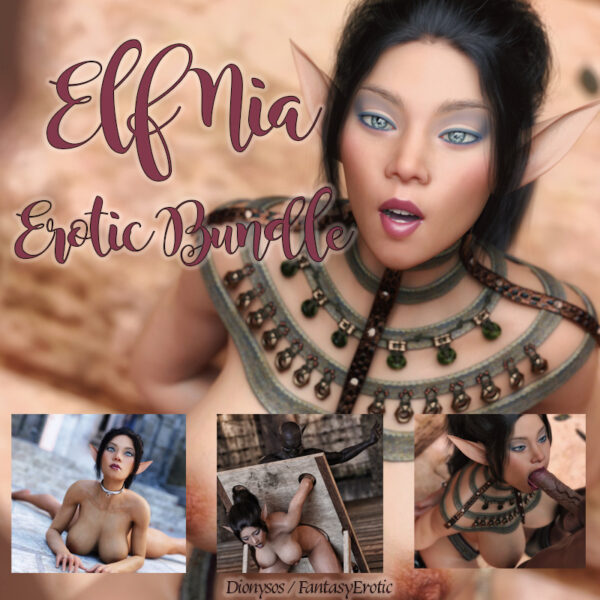 You can get the bundle here:
Gumroad: dionysos.gumroad.com/l/ElfNiaEroticBundle
Renderotica: www.renderotica.com/store/sku/64613_Elf-Nia-Erotic-Bundle
It also possible to get only one part of the bundle:
Elf Nia – Blowjob Training: dionysos.gumroad.com/l/ElfNiaBJ
Elf Nia – Bondage Sex dionysos.gumroad.com/l/NiaBondageSex
Elf Nia – Slave Poses dionysos.gumroad.com/l/ElfNiaSlavePoses
By the way… as subscriber on subscribestar.adult/fantasyerotic you also get all the images 😉