I've just released a new graphic novel called Club 69. You can get it at Renderotica.
It's about a special strip club where the girls offer some special service… I guess you already know what this special service could be, right?
Carolyn offers her service to this guest. And finally this luck guy fucks her in various positions.
She knows how to use the pole not only for dancing… it's also great for some unusual sex positions!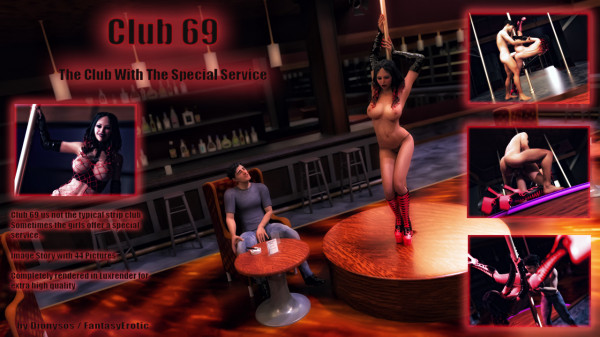 This image set with 44 high quality pictures (1500×1125) has a more dramatic light than my other comics.
This time I haven't added any text. The story is quiet straight forward and there's room for your own thoughts.
I hope you like it!
Now go over to Renderotica and get it there!