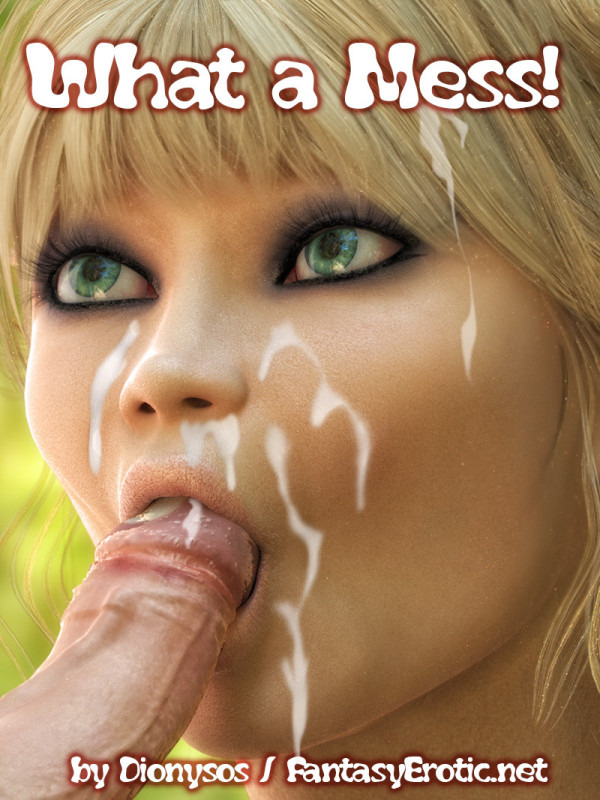 What a Mess! is another product to add some (or quiet a lot of) cum to your pictures.
You can use it for your rendered pictures, or for any other picture you want to give this little extra jizz.
It's available in the Renderotica Store.
It contains a PSD file (4000×4000) with 42 cum textures and the instructions how to use it. The instructions also contain some hints for best results.
All cum textures are on a transparent background and carefully isolated. So you can simple copy them to your image without time-consuming masking them before.
The cum textures are created from real cum!
It doesn't matter if you use Poser, DAZ Studio or any other program to create your art. You can use this product with any of them!
For the cum on the following pictures I've only used this product.
Click here to get it from the Renderotica Store!