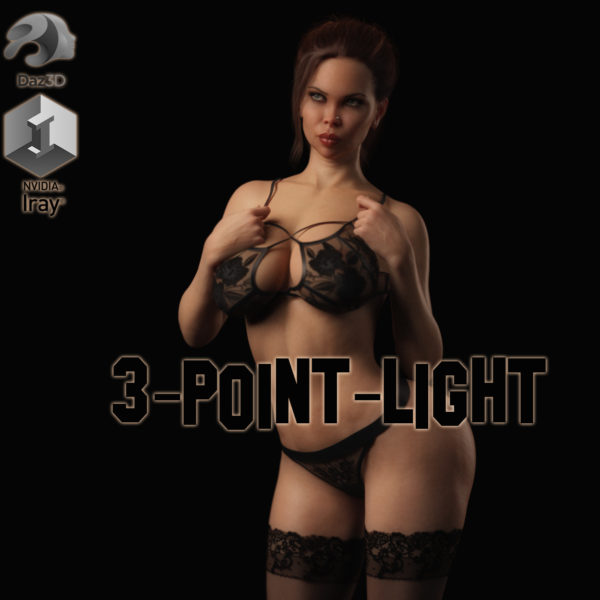 I've got something special for you:
It's a 3 point light setup for DAZ Studio and Nvidia Iray and you can have it for free!
Yes, it's completely free!
It would be great if you credit my site when you create pictures with the lights so that others also hear about this freebie.
What's included
The lightsetup has three lights:
Key light (the main light)
Fill light (to soften shadows from the key light)
Back light (to sperate the model from the background)
Each light is made as plane and parented to a camera which makes it easier to aim and setup the light.
Rotate or move the light camera and the plane will follow.
You can adjust the size of the planes to fit your needs.
Installation
Just unpack the ZIP file to your DAZ Studio library.
When you load the lights from your library under
Lights – WorldOfDionysos – 3 Point Lights
you get a group 3-Point Lightsystem which has a camera and three light cams with the lights.
When you move or rotate the group all lights keep their relative position to each other.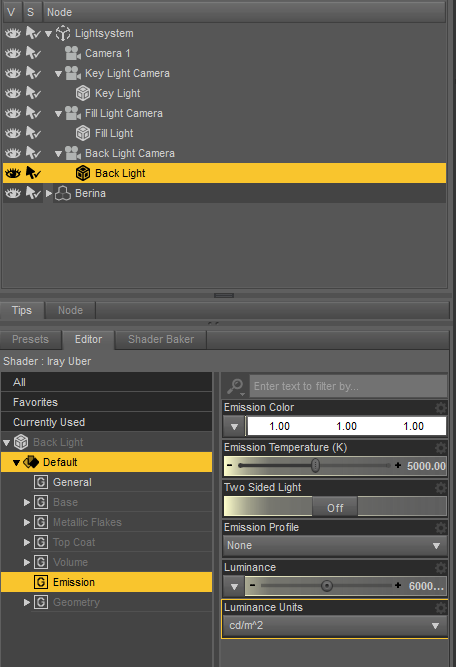 If you want to change the intensity of a certain light you can select the light (not its camera) and adjust the Luminance value in the surface tab of the light.
To make this easier youÆll find the shader presets in the same folder in your library as the lightsystem itself.
Select a light and apply the shader preset.
Download 3 Point Light
Download the 3 Point Light Setup by clicking on the link and save it on your computer.
As mentioned the Light Setup is free and I would really appreciate it when you credit me and link to one of these:
DeviantArt: https://www.deviantart.com/fantasyerotic
Patreon: https://patreon.com/dionysos
Blog: https://fantasyerotic.net
3-Point Light Examples
Here are some pictures I created with this light setup. So you can see, that it is a beautiful light with many possibilities.
This slideshow requires JavaScript.