I've got my new adult graphic novel online.
It's Alone at Home with Marleen Cruz and you can get it from Affect3D and from Renderotica.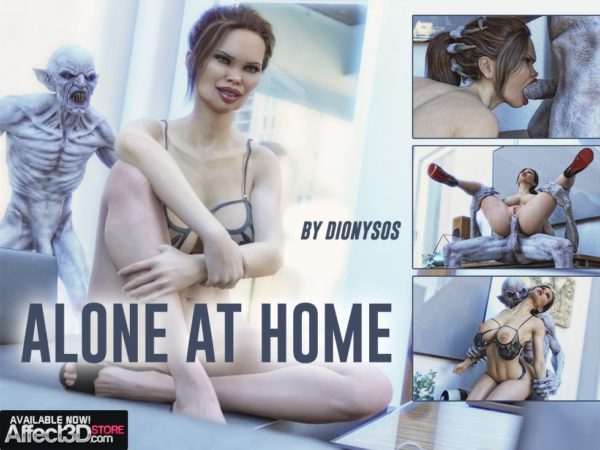 Marleen is alone at home and she's just put on her new lingerie set. She admires herself and her sexy body and takes some selfies.
She doesn't notice that a vampire like monster creeps into her room.
When she sees the monster, it's already too late. She doesn't have a chance and the monster catches her.
However it is not interested in Marleen's blood but her body.
Alone at Home is a graphic novel featuring the following genres:
Monster/Girl
Male/Girl
Anal Sex
Big Tits
Rough Sex
Blowjob
Cumshot