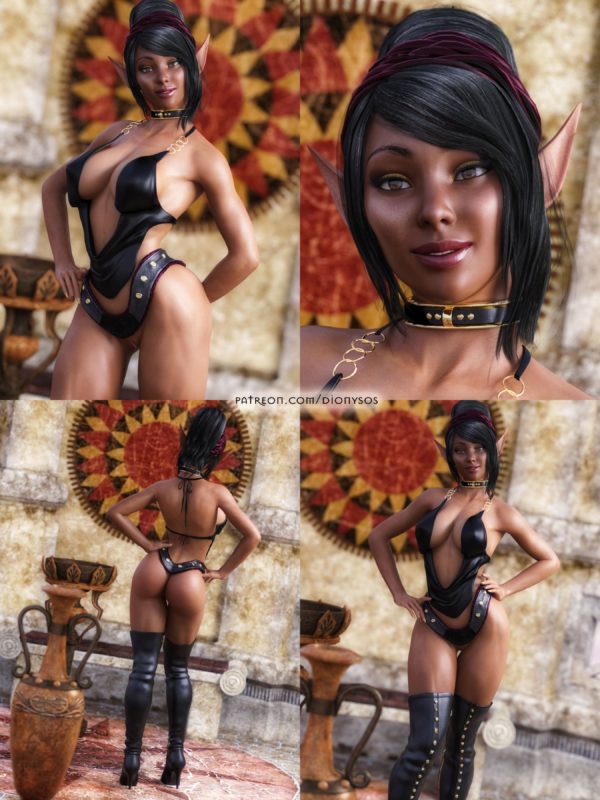 Now that I'm satisfied with Nia, I need another elf.
I am happy to introduce Jely'ria to you!
As you can see, she is also a slave, but she has a much higher position than Nia.
She is even allowed to cover her tits!
Nevertheless she is not allowed to wear panties, only the belt.
How do you like Jely'ria?