I've created a new graphic novel / comic / image set (whatever you call it) and it is again about roleplay sex: Roleplay Sex 2 – Trouble in Paradise (click to get it!)
Maybe you remember Roleplay Sex 1 – Balcony Assault?
This time it is with Vanerja and it includes again roleplay (of course!), rough sex and domination by a man.
It is some kind of consensual non consensual (or meta-consent) roleplay. That's the reason why it is ok that the old man with his gun "forces" Vanerja to have sex with him… it's all in the idea of the roleplay.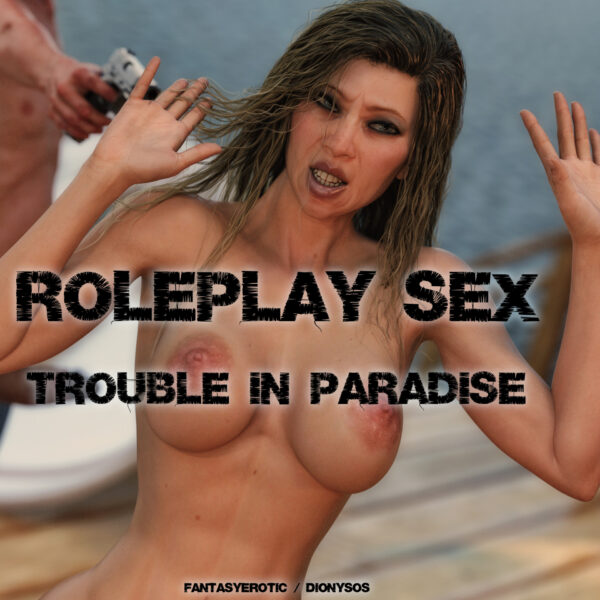 The Story of Roleplay Sex 2
Vanerja is a confident young woman who likes extraordinary and varied sex.
On an Internet platform, she arranges to meet an older man for a role-playing game in which she lets him do everything with her.
And her partner has some ideas what he wants to do with her…
Enjoy this image story with 64 high resolution (2560×1920) pictures including
blowjob
vaginal sex
finger banging
rough sex
domination
old man / young woman
big titties
What's included in Roleplay Sex 2?
When you buy Roleplay Sex 2 – Trouble in Paradise, you get
PDF Roleplay-Sex-2-TroubleInParadise-FantasyErotic.pdf (65 pages)
Bonus: All 64 pictures in high resolution: 2560×1920
A lot of hot action
My eternal gratitude for the support of my art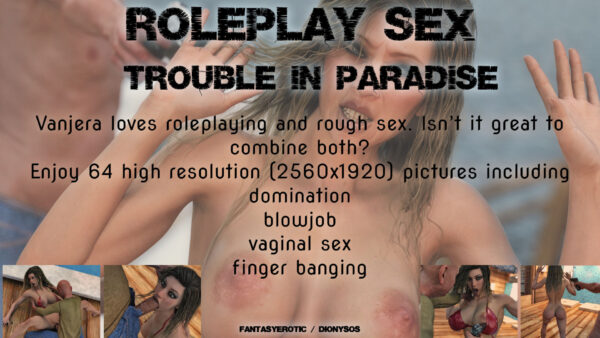 Where can I get Roleplay Sex 2 – Trouble in Paradise?
You can get it from here, just click the links
Gumroad: https://gum.co/RPS-TroubleInParadise
Renderotica: https://www.renderotica.com/store/sku/64241_Roleplay-Sex-2-Trouble-In-Paradise