For those of you who already know my Facials Maker, I might have something new which is interesting for you.
My new product is called comT – Cum on my tits. I think it should be quiet obvious what it does.
This time the PSD file is created to put some cum on V4's boobs. And just like it is with my Facials Makers it does not matter if you're using Poser or DAZ Studio or something else to render your girls.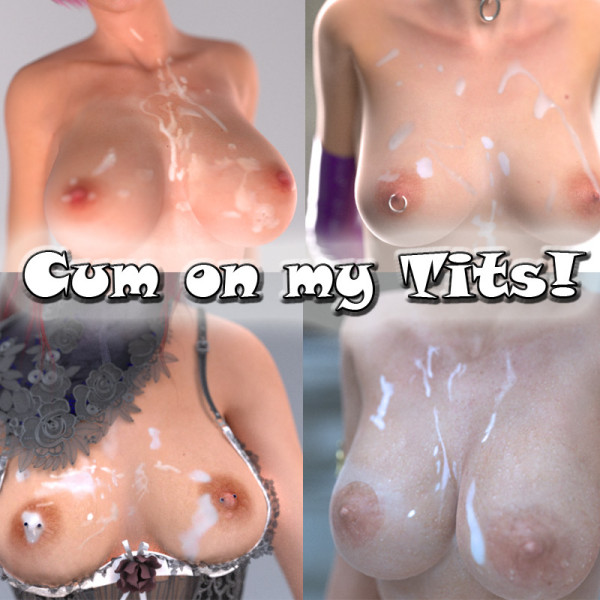 There are 21 options in the PSD file and each one has a texture, a bump map and a spec map. You can use only a single option or you can combine them as you want.
You'll have endless possibilities to add some cum to Victoria's boobs.
The trick is to add the cum on the textures before rendering, so you can save a lot of time.
And it's really easy with the comT PSD:
Just copy your V4 texture as new layer to the comT PSD, select the cum options you want and save it as a new texture.
Now you can use this new texture to render your girls.
Let's cream some boobs!
comT is a PSD file with layers, so you need a program to open and edit PSD files like Adobe Photoshop or GIMP.
There's a tutorial included to guide you through the steps to create a cum covered texture.
You can purchase the comT PSD from the Renderotica store!