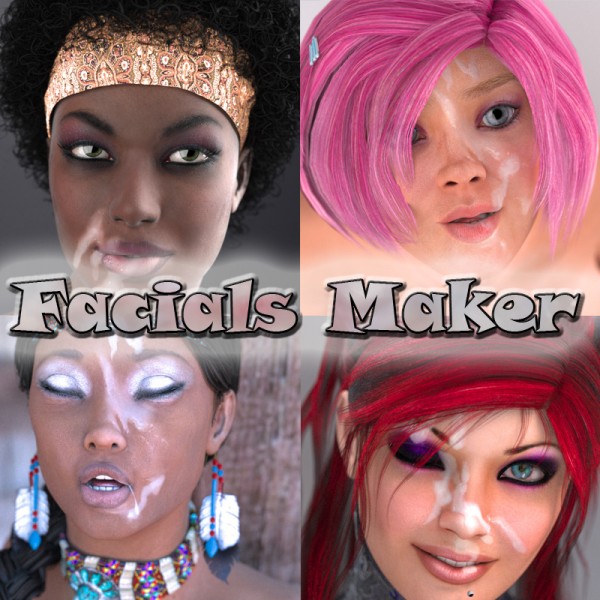 I have a new product online in the Renderotica store: The Facials Maker
Do you want to make messy cumshots without a lot of postwork?
Are you creating series of images and you don't want to edit all the images to add some cum to them?
You don't want to spend a lot of time posing cum props?
Facials Maker is the right thing for you!
It's a PSD file with 21 different cum texture layers with bump and spec maps. This makes 63 layers all together.
You'll have endless possibilities to add some cum to Victoria's face.
The trick is to add the cum on the textures before rendering, so you can save a lot of time. As bump and spec maps are in the Facials Maker PSD as well it doesn't look flat but very realistic!
Once you have created your textures using the Facials Maker PSD you can use it over and over again! This saves you a lot of time during postwork.
And it's really easy with the Facials Maker PSD:
Just copy your V4 texture as new layer to the Facials Maker PSD, select the cum options you want and save it as a new texture.
Now you can use this new texture to render your girls.
Let's cream some faces!
As already said you can get the Facials Maker from Renderotica. If you hurry up, you can even save some bucks as it's on sale right now!