I'm working on a new character and I called her "Sally".
She's a young girl with big breasts and a natural look.
Here she's nude in a pool and shows us her big wet breasts with these sexy tan lines.
I really like how the wet skin of Sally looks here 🙂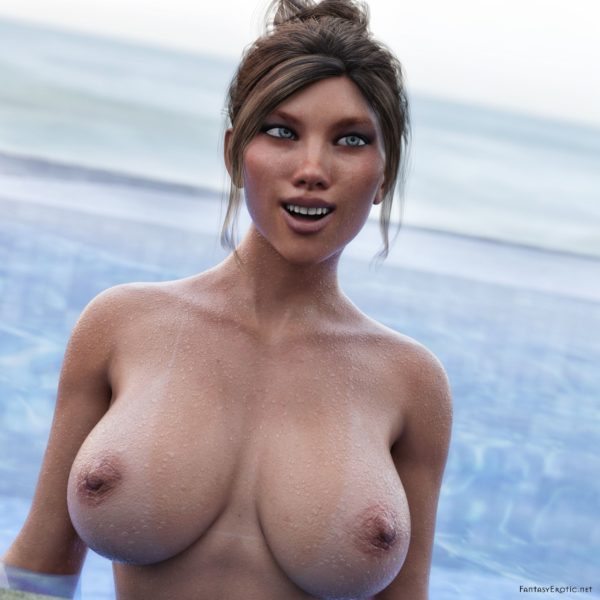 Do you like her? Are you a fan of tan lines?
If you like her, you should visit my pages at subscribestar.adult/fantasyerotic or patreon.com/dionysos. I'm posting more images of her there 😉