Pool Horror is a monster sex story with rough sex (anal, oral and vaginal), a horny monster and Sally, a beautiful busty young woman. It is already available on my gumroad store!
What is Pool Horror about?
Do you like a sunny day at the pool? Sally does! In my new visual novel Pool Horror she enjoys the warm weather and the pool. She is completely nude this time to get rid of her tan lines.
This is Sally, you might already know her from her introduction post.
Suddenly a terrific monster comes out of the pool and takes control of her. The good thing for Sally is, that the monster is not hungry and it is not going to kill her to get something to eat. However the monster is quiet horny.
Here's the monster (it really looks hungry, doesn't it?)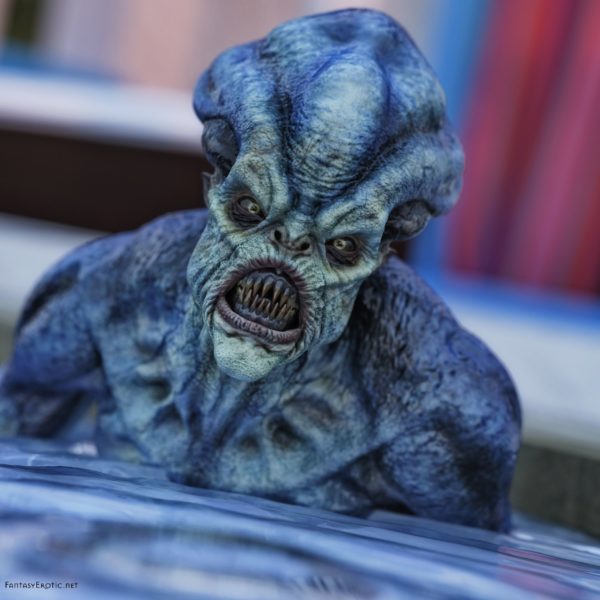 What can I expect from Pool Horror?
The story contains 66 high resolution images (2560×1920) featuring these categories:
Monster Sex
Busty Woman with tan lines
Anal Sex
Blowjob
Vaginal Sex
Rough Sex
Cumshot
You get a PDF with all the images and all images as JPGs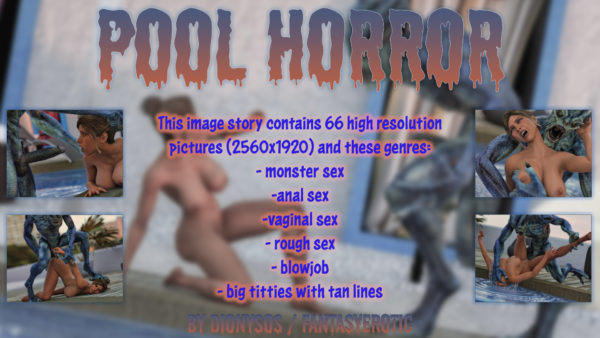 Where can I get Pool Horror – a monster sex image story?
You can get it here. I will add more stores when the product is available