My new story Mylin's Mission II – Berina in Peril is available and waiting for you.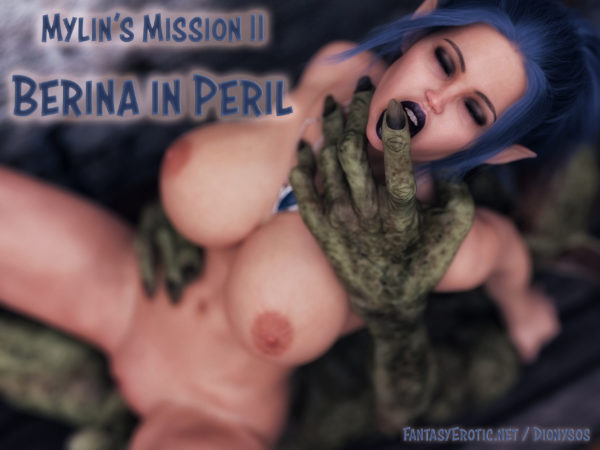 Click here to get it on gumroad!
Update: It's also available on Renderotica now!
This is the first time that I added a video with an animated slideshow of the images. I'm really curious, if you like this 🙂
What happened in Part I
Berina has been kidnapped by a Goblin and taken away.
Just when the Goblin wanted to have fun with Berina, Mylin appeared and Tried to free Berina.
Mylin lost the fight with the Goblin and so the Goblin had a lot of fun with Mylin's curvy body.
Now in Part II
The Goblin brings Berina right to where Mylin is fixed to a wall and fucks her in her pussy and her tight ass.
Mylin's Mission II is a graphic novel featuring the following genres:
Goblin/Girl
Big Tits
Vaginal Sex
Anal Sex
Rough Sex
What you get
PDF: MylinsMissionII-FantasyErotic.pdf
Video: Animated Slideshow as MP4 Video (Playtime 6:42)
Click here to get Mylin's Mission 2 now from gumroad!
Or here if you prefer Renderotica!
If you love busty elves, you will love Mylin's Mission II!