Danielle is my latest character and she's a typical girl next door. She is 23 years old and has this sexy innocent look.
She herself knows, of course, that her look drives men out of their minds by the dozen.
It is not only her firm round breasts and long legs that men like. No, it's her whole natural way that makes her the girl next door.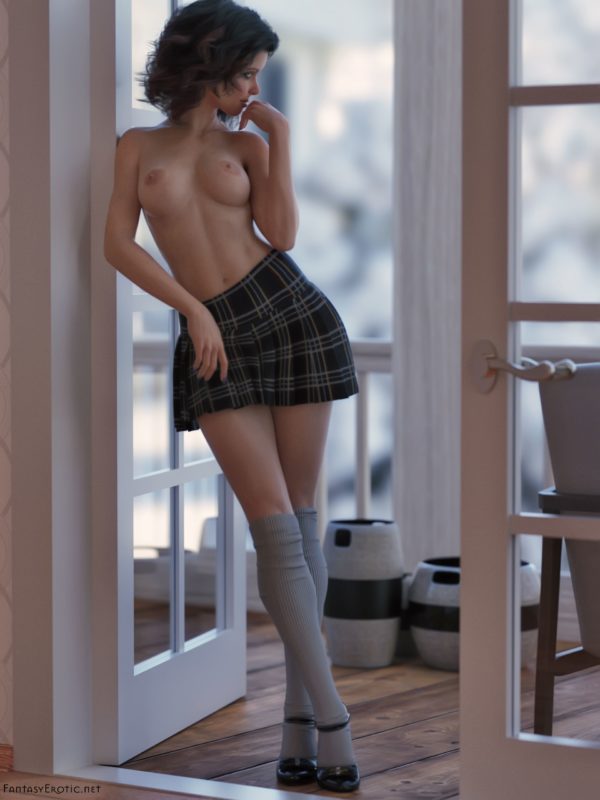 Danielle doesn't seem unapproachable, but like a young woman with whom you can quickly get into conversation.
And of course it is often not just small talk!
No, Danielle is also not averse to the one or other on-night stand.
It would be a pity if nobody would have fun with her great body, wouldn't it?
More pictures of my girl next door Danielle is already on my patreon and subscribestar site!